Some of the tools we use and how to keep them in safe working order.  My hammers are named but Bam Bam is my favorite and most used.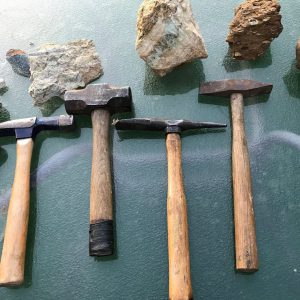 Bam Bam is second from the left with the black tape.  The one on the far left is Rhys, it takes the most beatings & always looks good.  The one on the far right is Kyle, also takes a beating, usually from Bam Bam while splitting another rock.  Last but not least is Alex, the princess and she requires more finesse to get her to work
Soaking the handles before the season, don't want the heads to come off in the middle of a swing.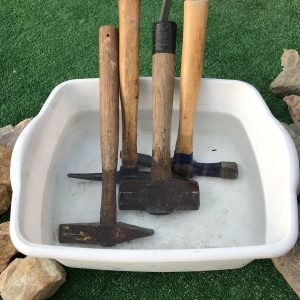 Total Page Visits: 1246 - Today Page Visits: 1